In the summer of 2017, World Class Vacations launched a brand-new dance event at Walt Disney World known as the World Dance Competition! This event is a dance competition like no other. Dancers have the opportunity to perform with their studio in a dance competition and then get to be a part of a parade through a Disney park! Our judges in 2017 included Witney Carson from Dancing with the Stars, Geo Hubela, a well-known hip hop dancer and choreographer, and David Houde, a Disney Talent and Entertainment Manager. Lindsay Arnold, a professional dancer on Dancing with the Stars, will be joining the team for 2018! Geo Hubela and David Houde will be returning to adjudicate the competition as well.
To get an inside scoop, we are interviewing Nicole Stribula, the World Dance Competition Program Manager. Let's hear about what exciting things are happening for the 2018 event!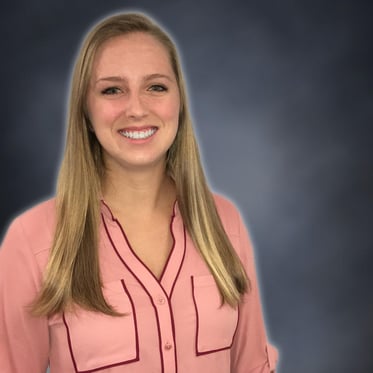 1. What makes the World Dance Competition stand out from other dance competitions?
The first thing that is unique about the World Dance Competition is that it is held at the Walt Disney World Resort. How cool is that? The performers and their families can spend time together in the parks after the events take place and make this the ultimate family vacation. The second major factor that separates us from other competitions is our competition performance time block. Rather than being stuck in a hotel ballroom for many hours, each studio is given an hour and a half performance time block in which they will compete. This way, performers and their families can spend more time together! Lastly, the performers get to dance in a parade with costumes and Royal Blue dance shoes. Imagine dancing down Main Street USA with your competition team!
2. What are some key details that directors and performers should know about WDC?
It [World Dance Competition] is more than just a competition; it is also a performance festival celebrating the art of dance. The event offers master classes with Lindsay Arnold and Geo Hubela, and provides performers the opportunity to meet people from all over the world. Our Gala Dinner Celebration and Awards Ceremony is also a fun way to bring everyone together and serves as a great finale to end the event!
3. What is new for the event in 2018?
We value feedback from directors and dancers, and therefore made some changes to our rules and regulations for 2018. We added two levels for the competition: Intermediate and Advanced. We also added two new categories: Musical Theater and Contemporary. In addition, Lindsay Arnold will be our Celebrity Dancer and head judge this year. She will also be leading a one hour master class that is optional for each performer. Lindsay is a professional dancer on Dancing with the Stars and has an extensive dance background. We are so excited to have her on our team for 2018!
4. How are the performers awarded?
Something that is very unique to our events is our Gala Dinner Celebration Awards Ceremony, which is held on the last night of our event. It allows all competition performers to come together for the awards ceremony. During our Gala, we will announce the results of the competition and recognize each director from each participating studio. In 2017, each judge also presented special awards, where they spoke about why they chose that particular group for that award. This celebration isn't just for the performers, but for the families as well! The Gala ends with a DJ dance party. Everyone is up dancing, even the parents!
5. What experiences have you had with dance and dance competitions?
I began dancing at my local studio when I was three years old. As a teen I was on the studio's competition team, so I have had my share performing in dance competitions growing up. My love for dance inspired me to pursue an undergraduate degree in Dance from DeSales University. In my undergraduate career, I was the student manager for four dance productions in the Performing Arts Department, as well as two student-produced dance concerts. Student managing sparked my interest in the behind the scenes element of a dance show/event, and it gave me experience in event planning. I also currently teach at the dance studio where I took lessons growing up, and I am one of the choreographers for the Times Square Performance for our Dance The World Broadway event.
6. What are you most excited about for the competition?
We had such a successful first year and I am excited to see what our second year brings! I love seeing the event progress from start to finish and my favorite part is running the event in Walt Disney World. I am looking forward to meeting the directors and performers and seeing the amazing talent these studios hold! Our staff meets people from all over the world, so it is really exciting for all of us. If you're interested in joining us, don't hesitate to contact our office. You don't want to miss this event!