While the majority of the World Class Vacations office is preparing for their 2018 events, the WCV Sales team has their sights set on the future – for 2019 that is! For this Staff Spotlight Feature, we sat down with our Sales team – Terry, Amanda, and Danielle – who are a key element in the World Class Vacations operation. They work hard each and every day to spread the word about World Class Vacations and the events that are offered. Read below to find out about their day-today and the busy selling season at World Class Vacations!
Normally, when does the following year's event information become available to guests?
Amanda: That is a very popular question. We try to have the event information and pricing available more than a year in advance. We are currently selling our Dance The World, World Dance Competition, and Dance The World Broadway events for 2019. We were also very excited to promote our Dance The World: Holiday Season Edition event, which will premiere this December 2018.
What are some of your main talking points when you're speaking to someone about the events offered at World Class Vacations?
Danielle: First, we talk to them about what they are interested in and where they are interested in traveling. We also really enjoy forming relationships with our dance studios and schools, so we get to know them and ask where they are from, if they have every traveled before, etc. Next, we speak to them about the event they are interested in and go over the sample itinerary of the event. We also send out starter kits to the dance studios and schools that include flyers, posters, and promotional materials for the guests who will be traveling. We also tell each school and studio that we are here every step of the way, and families are more than welcome to call into our office to go over their trip and reservation.
What's your favorite thing to talk about when you're promoting the events?
Danielle: I love talking about the parades. They are so unique to the event! How cool is it to parade through a Disney park? I've also traveled with World Class Vacations with my dance studio growing up, and it was so cool performing alongside studios from all over the world.
Amanda: I also enjoy walking alongside the parade route. The energy that the performers have is contagious! Our Gala Dinner Event in Disney is also something that is exclusive to Dance The World and the World Dance Competition in the summer. The Gala includes a buffet dinner and a DJ dance party. It's such a fun way to conclude the event.
Terry: We have many repeat studios and schools that either travel with us every year or every other year. It is fun talking to them about what is new with the events, how the parades may be different, and what new offerings we have. It keeps the event fresh and new. We also listen to our dance school directors input and comments each time we built the event for the following year.
What are some of the benefits of booking with World Class Vacations?
Terry: World Class Vacations has been in business for 40 years, so we have a lot of experience in group travel and flight arrangements. We are a small company, so when you call into our office, any person you speak to is well-versed in our events that we offer. We also want to ensure that what you are paying for, you receive. We make sure we outline everything in your reservation package – we do not have any hidden costs in our pricing and our package pricing is guaranteed.
Click on the link below to request information about any of our events. You may also contact Terry, Danielle, or Amanda for more information as well!
Terry Cole
VP Special Markets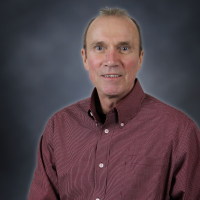 Danielle Yoder
Sales Manager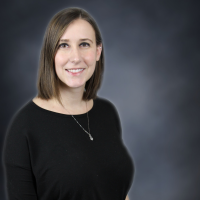 Amanda Sutliff
Performing Arts Sales Manager