Any dancer would agree that a very important aspect of a their performance is the makeup! As if the sparkling faces of the Dance The World performers are not enough, we have brought on exclusive makeup artists Nicole Elle Rogers, from New York City and Lauren Smeraglia from Alabama to help brighten up the stage!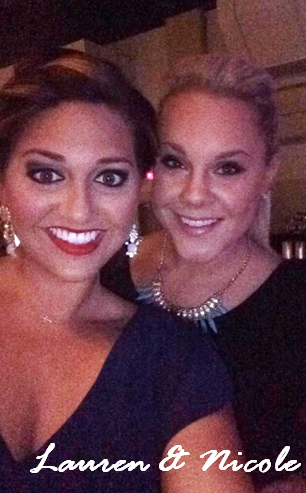 "Lauren and I always look forward to working together at Dance The World every season and love to make the dancers/teams experience a great one. Whether we are applying makeup or just getting to know the dancers during all the weekly events it is always something amazing to see and be a part of. Meeting all the amazing teams, parents, dance teachers and staff really is a true gift and we are honored to work with such an amazing company as Dance The World", said Nicole about her experience as part of the DTW team.
---
Dance The World is a very busy couple of weeks for both Lauren & Nicole, however, they have been keeping their schedules packed during the off season as well! Here is a little glimpse of the amazing work they have been doing:
Nicole: Since last season of DTW Nicole has been assisting makeup artists for Ralph Lauren, GQ, SHAPE Magazine, Refinery 29, Tiffanys, and Justice catalog as well as assisting with hair and makeup for off and on Broadway press events featuring Blythe Danner, Daniel Sunjata, and Tony Danza. She also was part of the makeup team in September for shows at Mercedes Benz Fashion Week, as well as doing hair and makeup for the host of Fashion News Live for all of his celebrity interviews. Since then she has been working as Head Makeup Artist for MACYS social media shoot with BAR III, a Webseries with the writers of SNL featuring Alec Baldwin, Paula Pell, and Steve Higgins, as well as the lead Makeup Artist for a new TV Pilot with Oxygen Network. She has been the lead Makeup Artist for music videos such as "Classic" by The Knocks, "Fire in Your Lungs"- by Stevie Wolff, Hundred Waters, Kodachrome as well as Sky Ferreria's music video with MTV. She has also been working with companies such as OLAY, EBAY, Equinox, American Express, Anthropologie, and MAC. You can follow Nicole's work on her website: www.nicoleellemakeup.com.
Lauren: Since last season of DTW Lauren has been featured in Makeup Designory's Art Magazine with her makeup for Miss USA 2014. Lauren and a team selected from Makeup Designory (the makeup school where Nicole and Lauren met) were assembled and contracted for two weeks to do makeup for the Miss USA Preliminaries in Baton Rouge, Louisiana. While there Lauren worked closely with the contestants getting to know them by doing makeup applications around the clock and still keeps in contact with them to this day. On the night of the pageant Lauren not only worked on the contestants for the their LIVE performances but with the celebrity judges and musical talent as well. After Miss USA Lauren travelled with a non profit mission based organization to Europe doing makeup applications and presentations encouraging women about inner beauty. She also spent time photographing and videoing for the organization. While living in Alabama and not traveling around the world, Lauren owns her own studio in Fairhope specializing in bridal and special occasions hair and makeup. She also has private clients that she photographs for all types of portrait photography. You can follow Lauren's work on her website: www.laurensmeraglia.com and her videography at SmeragliaProductions.com.