---
If you are traveling to Dance The World 2015 for our Celebrity Week (June 23-26) you will have the exclusive chance to meet the So You Think You Can Dance and Dancing with the Stars performer, Chelsie Hightower!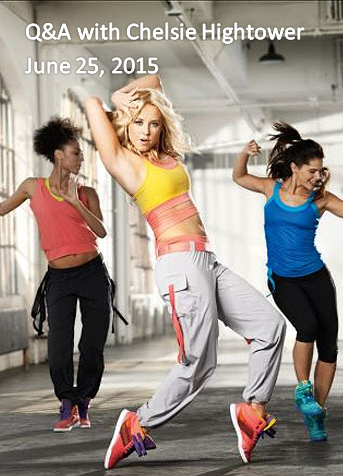 In addition to the meet & greet and rehearsal warm up, Chelsie will be sharing her inspirational story at the Farewell Gala Dinner on June 25th. After hearing from her, we will open up a Q&A session for the chance to have Chelsie answer some of your very own questions!
So this is what we need from YOU. If you are traveling to Dance The World during our Celebrity Week, please send your questions for Chelsie, along with your name and dance studio, to maryann@wcv.com by Friday, May 29th. Once we receive your entries, the Dance The World team will choose and may ask YOUR questions to Chelsie. Please keep in mind that all questions should relate to dancing or Chelsie's career in some way!
We look forward to hearing from you!
Dance The World
---