---
When thinking of attending Dance The World, there is usually a common thought running through every studio director's mind - "How will I give all of my students the opportunity to come on this trip?". Fundraising is usually the answer. It is a fun way to raise money and create memorable, team building moments along the way! With the overwhelming task of planning and executing fundraisers, we wanted to share a success story of SweetE's Dance, a small dance studio from Quitman, Georgia traveling with us to Dance The World 2015!

Lindsay Herring just recently opened SweetE's Dance in June 2013, focusing on the instruction of ballet and tap for dancers ages 2-8. Since then, she has expanded her studio space and now offers pointe, modern, jazz, hip hop, acro and even a competition team. When Lindsay was proposed with dancing in Disney World last March, she met with 27 eager dancers and their families to discuss the once in a lifetime opportunity. At that time, they agreed to fundraise enough money to cover all of the dancers's first deposits, but they quickly learned that they were capable of much, much more!

Getting Started

On April 1st, Lindsay required all interested families to officially committ to the trip, kicking off their fundraising efforts. As part of their committment to the trip, each family had to pledge at least one fundraiser and participate in all others. Their plan was to keep their pipeline full, having at least one large, one medium and one small fundraiser in the works at any given time.

Small Fundraisers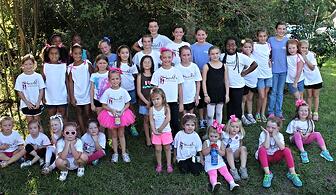 The small fundraisers generally consisted of things happening at the studio that were available for immediate purchase. They were able to utilize all of the studio mom's with side businesses such as Mary Kay, Thirty-One Bags and Origami Owl, as well as creating studio themed sales such as SweetE's themed car window clings, chapstick, monogramming, hair ties, headbands and decorative monogrammed tiles. All of these smaller opportunities would bring in $200-$400 each and were great because they were ongoing and consistent. They focused heavily on these sorts of fundraisers specifically around gift giving times of the year (Mother's Day, back to school, Christmas, etc.)
Medium Fundraisers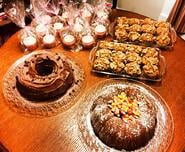 The next set of fundraisers were those that generated $500-$1,000 but required more organization and leadership. They partnered with restaurants offering percentage back off their sales, sold Krispy Kreme donuts, recital T-shirts, photobooks & concessions. In addition, the studio moms were always present at local outdoor festivals representing the studio as SweetE's Sweet Shop, a candy themed booth that the children helped to create and run. Lindsay even donated to the cause, giving all proceeds from the recital's shoes & tights sale, as well as profits from her personal photography company!
Large Fundraisers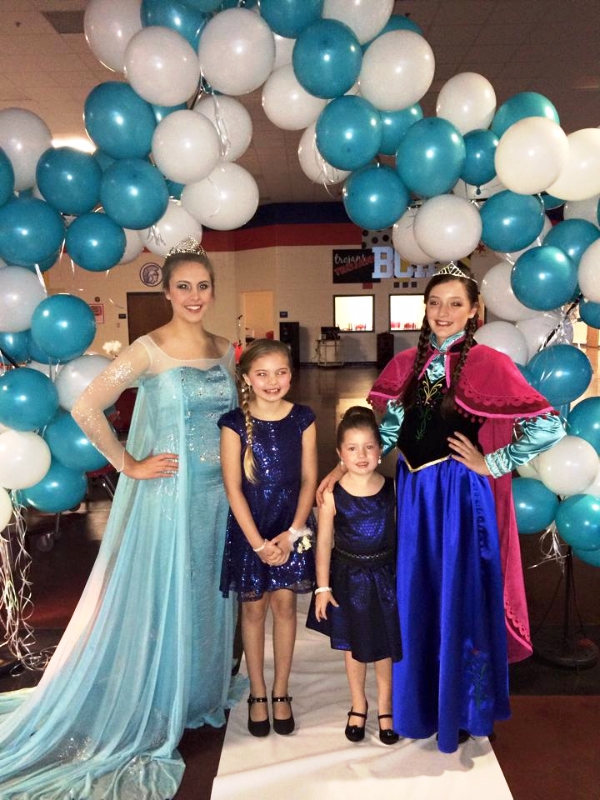 Lastly, their large faundraisers brought in anywhere from $1,000-$4,000 each and were obviously the most labor intensive. They held a sponsorship drive, sold ads for their recital programs (finishing with 48 pages!) and sold both Coca-Cola & Yankee Candles for a 40% return. They also hosted larger events such as a Holiday Bazaar & Father-Daughter Dance!
---
Lindsay's advice is to make sure the fundraisers are diverse and target different groups of people. As a team, you must set realistic goals and hold everyone accountable for their roles in the efforts. Most importantly, organization is key! With SweetE's hard work and dedication, they are very proud to annouce that they have hit their goal and will be sending all of their dancers to Disney World free of cost! This is an amazing accomplishment that we thought was worth sharing!
If your dance studio has a similar success story about fundraising, we'd love to hear it!